Japanese
TEL +81 774-45-3611
FAX +81 774-45-3600
External Thread Grinding Machine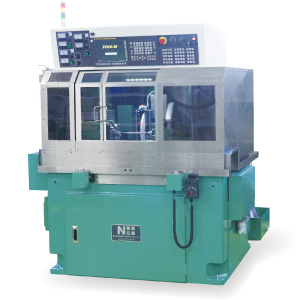 TO10-30
Internal Thread Grinding Machine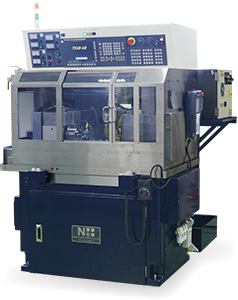 TI10-10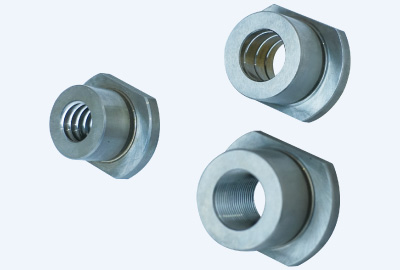 Simple operation
An operator only needs to input specifications according to a drawing for various types of thread grinding machining.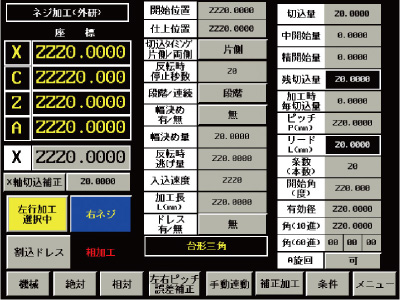 Positioning of workpieceand grinding wheel∗1
The pulse handle for positioning is equipped as a standard. The Workhead spindle and L/R axis operate in conjunction with the rotation of the pulse handle. Furthermore, semi-automatic function is also provided for easy positioning of tapered workpieces.
∗1: Synchronization function of workhead spindle and L/R axis by manual.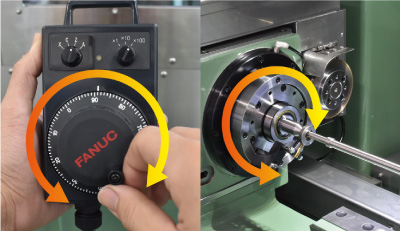 Operation image of synchronization of two axes.
Corresponding to Various Machining
The rotary dress device behind the workhead spindle and our original grinding wheel-forming system enable various wheel shapes. The operator can set various shapes such as general standard screws, special shape screws, and ball screws with ease. Furthermore, our forming system corresponds to dress conditions that are suitable for rough and finish machining.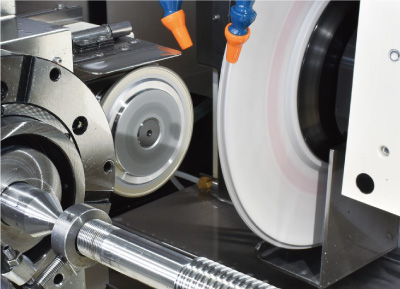 The Rotary dress device is mounted behind the workhead spindle.
Formable Thread Shapes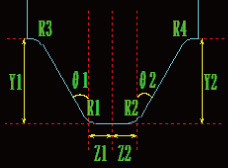 Trapezoidal/Triangular shape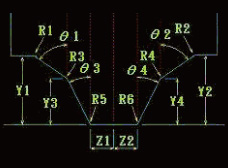 Polygonal shape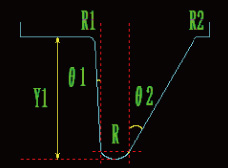 Buttress shape
Ball screw shape is also processable.
Formed Dresser is also mountable.
Compact Machine Body for Small workpieces
External Thread Grinding Machine
TO10-30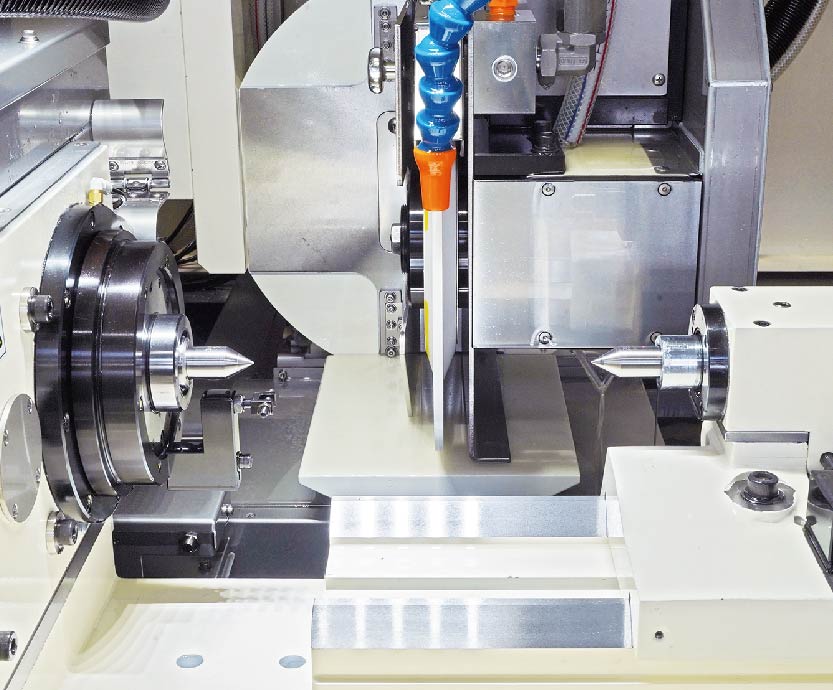 Specialized in small workpieces to achieve significant machine size reduction.
Internal Thread Grinding Machine
TI10-10
Mounting a work changing robot (OP) and a starting position detector (OP) enables continuous automatic machining.
Other Options
Scroll chuck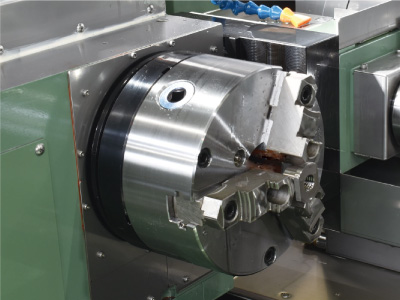 Steady rest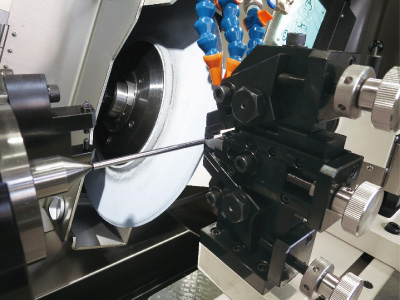 Specifications
Items
TO10-30
TI10-10
unit

Capacity

Swing over table
180
200
∅mm
Max. length of thread
300
50
mm
Max. length of lead
Within max. tilt angle of wheel
mm

Max. size of workpiece

Cantilevered support
Within 4 inches scroll chuck range
―
Double centers support
60
―
∅mm

Grinding wheel spindle

(max. shank dia.)
Dedicated flange
Collet
30000 rpm(max.∅16)
60000 rpm(max.∅6)
―
Wheel size (OD/ID/W)
∅305 / 50.8 / 20
―
mm
Spindle speed
3000
30000 / 60000
rpm
Motor
1.5
1.5 / 0.8
(30000 / 60000)
kW
Max. tilt angle
± 45
± 10
deg.

F/B axis

Feed amount
245
135
mm
Min. feed amount
0.0001
mm

Dressing device

Standard Equipment
Diamond Rotary Dresser (OD∅90)
―

L/R axis

Feed amount
405
315
mm
Min. feed amount
0.0001
mm

Workhead spindle

Speed (thread grinding)
0 ∼ 200
rpm
Min. Indexing angle
0.0001
deg.
Center
MT2
―
―
Scroll chuck
4
in.

Tailstock

Center
MT2
―
―

Capacity

Lubricant tank
―
ℓ
Coolant unit
195
ℓ
Control
FANUC
―
Distance between floor to workpiece center
(incl. leveling blocks)
1110
mm
Machine size (W/D/H)
1580×1570×2165
1310×1090×2165
mm
Machine weight
2300
1700
kg
Power
AC 200V ±10% 50/60
Hz
Control voltage
DC 24 / AC 100
V
Power consumption
18
13
kVA
The contents are subject to change without notice.