Japanese
TEL +81 774-45-3611
FAX +81 774-45-3600
Tire Cord Sewing Machine
News
New Model "ZEN"
Our new tire cord sewing machine, "ZEN" is under development to make it into a production. Further details of "ZEN" will be updated accordingly.
Features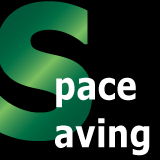 Over 40 Years of Experience
Our sewing machines joint tire cords together with double chain stitch sewing unit of 12-needle. High sewing speed saves time and improves operational efficiency while nonstop dipping line is processing. A rigid frame and strongly built sewing heads give great productivity. You are assured of quality and reliability for a long-term use with minimal deterioration.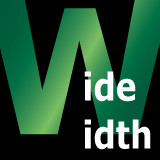 Wider Sewing Width
For a long-time, TN1 and TN2 have been our standard model. For customers who use wider fabrics, please feel free to contact us regarding fabric width and material in detail. TN4, for stable sewing performance, is designed to customize machine width depending on customer's fabric width. The allowable sewing width of new TN4 is 4600 mm.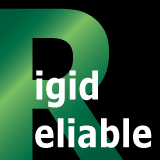 Space-Saving Installation
Our newest model, TN4 requires small floor space compared to other sewing machines used for the same purpose. This model is highly suitable in limited space for working efficiency at continuous dipping lines. The occupied floor space of TN4 (for machine size of sewing width 1800mm) is so compact that it only takes up half of the floor space to install TN2 and rails.
Product Movie
 TN4
Product Drawings
 (Click to enlarge)
The size of TN2 is the same as TN1, however TN2 requires rails to operate.
Specifications
Model
TNP120
TN1
TN2
TN4
Frame
Portable
Fixed frame
Movable frame
Fixed frame
Movable sewing head
Max. fabric width
mm(in.)
―
1800 (70.87)
1800 (70.87)
Up to 4600 (181.10)
Number of needles
12
12
12
12
Floor space mm (in.)
incl. operating space
1830×2000
(72.05×78.74)
5100×2000
(200.79×78.74)
8600×2000

*


(338.58×78.74)
4200×2000

**


(165.35×78.74)
Machine size
mm(in.)
1830×800
(72.05×31.50)
5100×1100
(200.79×43.31)
5100×1100
(200.79×43.31)
4200×710
(165.35×27.95)
*  TN2 requires rails to operate, and the floor space includes a sewing machine and rails.
** The floor space above is for fabric width 1900 mm size. TN4 floor space may vary depending on fabric width.
● TN1, 2 and TNP120 meet CE regulation and equip CE mark as standard option for CE countries.
● Contents and specifications are subject to change without notice due to continuing product improvement.
● The pictures and product movie in this page may contain optional specifications.
● Please contact us if you have any further questions.